Kristen Stewart has been a supporter of Southern Noir Weddings Bridal Experience 2 years in a row! If you need a good belly laugh, she is your girl! I'm so thankful she took the time to share herself with the Southern Noir Weddings Blog!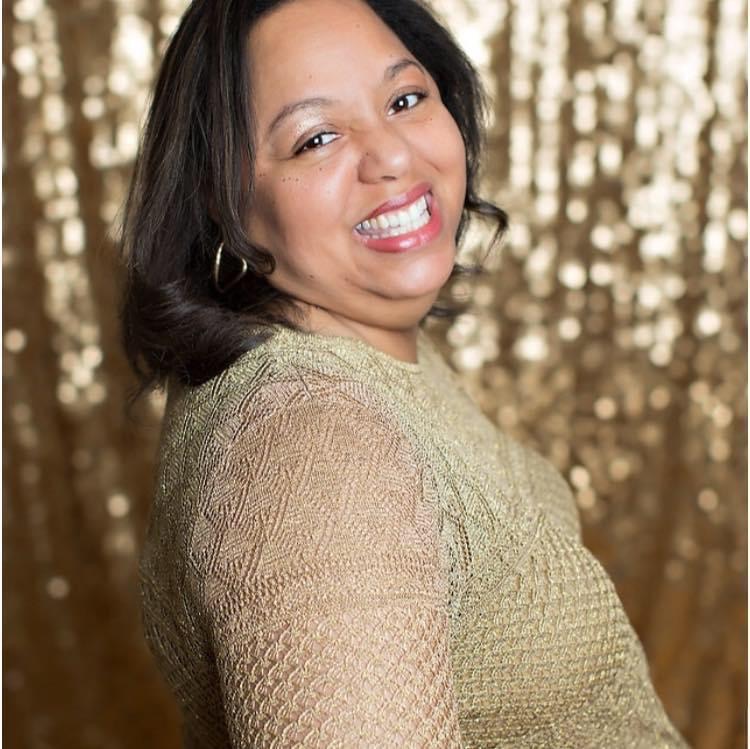 Business Name: Three Little Birds
Owner: Kristen Stewart
Facebook
Instagram
Years in business: 12.5 years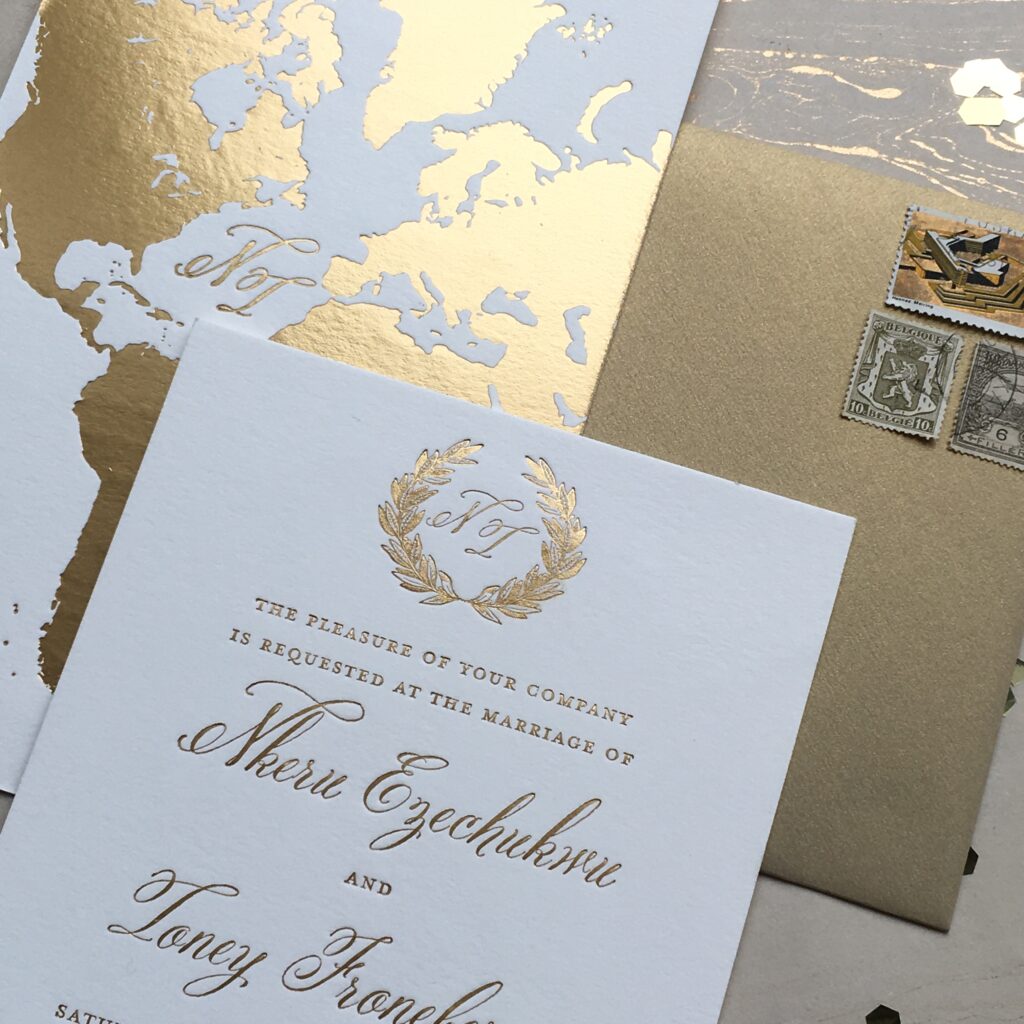 How did your career begin?
I've always loved stationery and several people suggested I open a store. The journey has been fare more difficult than I could have ever imagined and the sacrifices untold, but it'Äôs one of the best and most rewarding decisions of my life.
What do you love most about what you do?
We most love the diversity of our customers. From weddings to parties to small businesses; typically celebrations are why we create. Our customers mirror our global community and we love this!
We take the time to get to know our customers and most not only continue to use our services, they refer us to family, friends and coworkers.
During the pandemic, it is these customers that made out business sustainable. They suggested new opportunities and continued to purchase.
What makes your service different from your competition?
There are so many great designers so to differentiate ourselves, we really educate our customers and do as much of the work in-house as possible to control the process and quality. Etiquette, real life scenarios and knowledge of design, printing and substrates are our specialties.
Our staff designs, illustrates and even watercolors. We offer a variety of printing and finishing services so we can be as creative as our customers will allow. We use a team of calligraphers and 90% of our supplies come from other small businesses and craftsman who have a passion for this industry like we do.
We work with some planners who literally trust us to just create. They often don't see the design until the order is completed. We love collaborations like that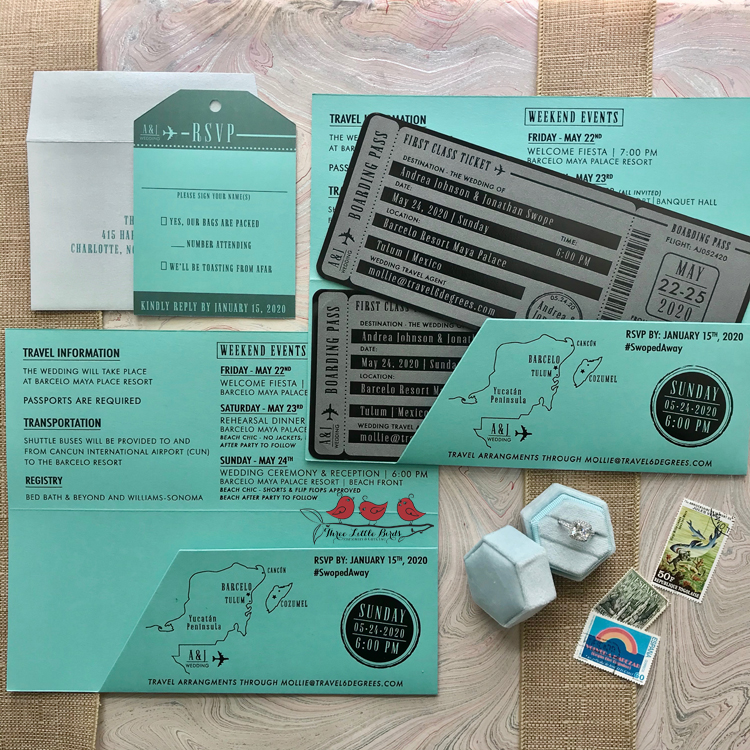 Whats the most important aspect about being a business owner?
The most important aspect of being a business owner is being genuine. Customers look for a connection. We admit that our social media doesn'Äôt always convey our personality, but in person, people realize this instantly. From when we greet you with a big smile and loud laugh, to when we hug you when your order is complete, most leave our store feeling a little better than we arrived. And, we feel the same way too. Our customers energize us and give us purpose. It's definitely a mutually beneficial experience!
What is 1 thing you wish you knew when you began your business?
When I began my business I wish I would have purchased more printing equipment instead of inventory, hired a bookkeeper immediately, learned to delegate earlier and found a mentor. But hindsight is 20/20 and I try and learn from, rather than dwell on, the mistakes.
What advice would you give someone starting out in your field of the industry?
My advice to anyone starting, learn as much as you can and be honest! There's nothing wrong with admitting you've never done something before, heck, even after almost 13 years, I still say that often. You'll be amazed the opportunities people will allow with a little honesty.
Do you have a new product or service you want to promote? A book, course, etc..
We want people to know that we can create it, just give us the opportunity and a realistic timeframe. We can create so much more than what we post on social media. Tell us every aspect of your wedding or event and we will suggest the services we can offer. From floor wraps to wall installations, we offer so much more than invitations.
And for those who want something truly unique, trust us. We've had several customers who did just just this year and the tears of joy we witnessed when they picked up warmed our hearts.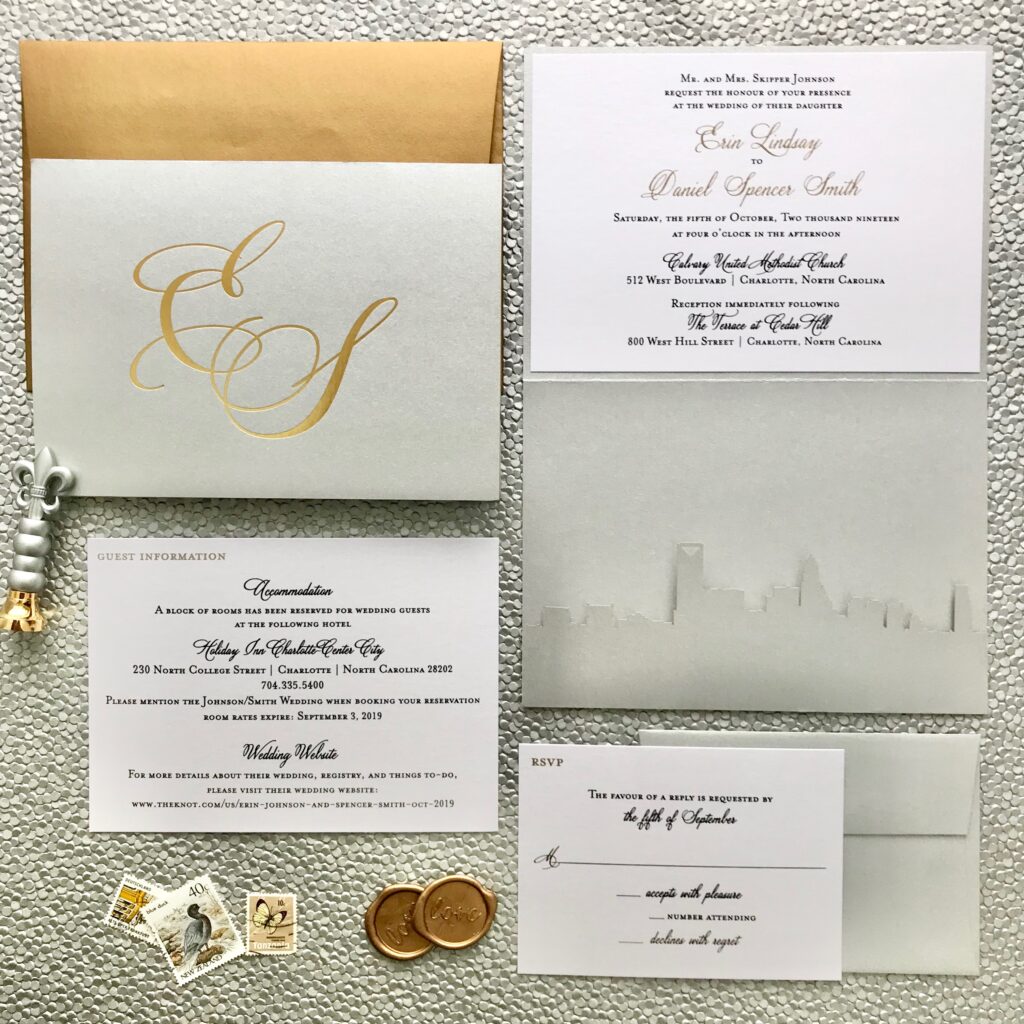 What has been the most challenging part of your career?
My most challenging part of my career has been finding friends in the industry.
What has been the most enjoyable part of your career?
The most enjoyable part is celebrating life's important events, weddings, babies, new businesses, with such fabulous people all while learning new things every day!
What was the most memorable event that you serviced? Please tell us about the event and what made it so memorable.
We've been fortunate to be a part of so many wonderful events, but watching Melissa, our long time designer plan her wedding, was magical! To see her create something so personal was beautiful.